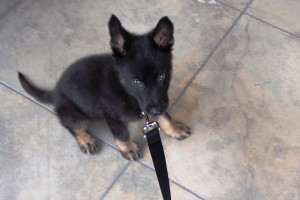 From the bounding, chewing puppy to the fearful, gentle giant, Riversong strives to ensure each dog has as positive of an experience as possible. If there are special accommodations that would help your pet, such as assistance in or out of the car, just let our staff know.
We recommend a yearly physical exam for canines under 8 years old. For dogs older than 8 years, we recommend a semi-annual geriatric exam. Since canines age much faster than we do, early detection of illness can make a significant difference in keeping our canine friends happy and healthy in the long term.
Routine physical exams help to detect underlying health problems such as ear or skin infections, fractured or abscessed teeth, and diseases of the organs such as renal or thyroid disease.
In addition to routine physical exams, canines should be tested for heartworms and intestinal parasites yearly. Heartworms are a parasite transmitted by mosquitoes. Heartworm disease can be fatal, but is easily and economically prevented with an oral preventive given each month. Dogs should begin taking heartworm prevention at 8 weeks of age and continue monthly for the course of their life. Riversong carries a number of heartworm preventives; our staff will be able to help determine which option is best for you and your pet. A fecal float exam is recommended yearly to test your pet for intestinal parasites which not only can harm your pet, but some of which are transmittable to humans. Here is more information about parasites and parasite prevention.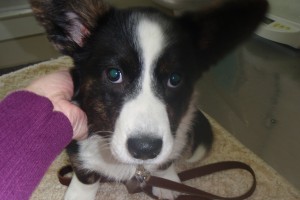 Click here for Information about Canine Vaccines.