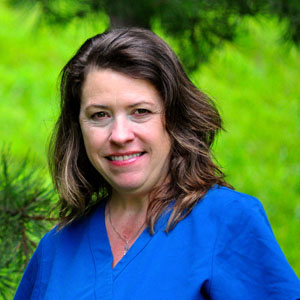 Dr. Ann
Dr. Ann Davis is completed undergraduate studies at Clemson University and graduated from the University of Georgia College of Veterinary Medicine in 1991. She has worked in both large and small animal medicine throughout her career. She is also a graduate of the Professional Course in Veterinary Homeopathy as well as the highly respected Chi Institute's Veterinary Acupuncture Course in Reddick, Florida. Dr. Ann is the owner of Riversong Veterinary Clinic and enjoys offering local pet owners integrated services. Dr. Ann is also a member of the American Veterinary Medical Association (AVMA) and the Association of Holistic Veterinary Medical Association (AHVMA).
In addition to all she does at Riversong, Dr. Ann enjoys running and listening to live, local music.
---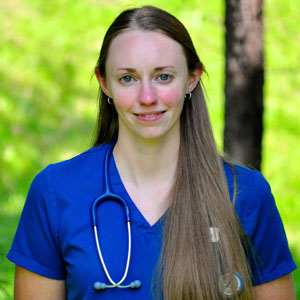 Kristen
Kristen joined the Riversong team as the office manager in December 2015. Kristen is passionate about providing quality care for both patients and clients at Riversong. At home, she stays busy with her two active rescue dogs, Tess and Eamon, Branna the cat, as well as two turtles, rabbits, and a flock of chickens.
---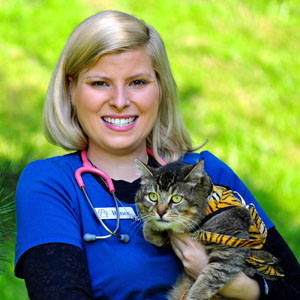 Renee
Renee is a graduate of the University of North Carolina at Asheville with a Bachelor's degree in Sociology, and also graduated from AB Tech's Veterinary Technology Program and went on to become a registered technician. Renee joined Riversong in July 2014 and is an essential team member involved in many aspects of procedures, patient care, lab work, and client education. At home, she enjoys walking with her sweet rescue cat, SC, and her Italian Greyhound, Sandy.
---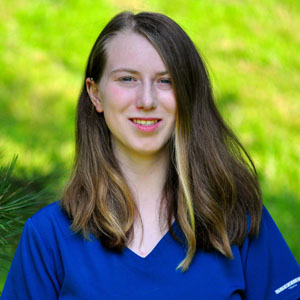 Hannah
Hannah first came to Riversong as part of a program through Brevard High School. At the end of the course in June 2018, she stayed on at Riversong as a part-time assistant. Hannah is currently studying at AB Tech and enjoys spending time with her dogs and riding ATV's.
---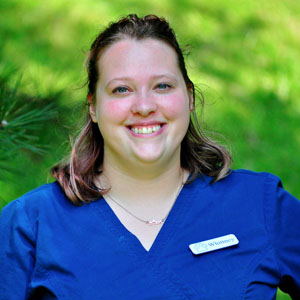 Whittney
Whittney joined Riversong as an assistant in January 2018. She is currently enrolled at AB Tech and is working towards becoming an RVT. At home, Whittney's enjoys hiking, reading, and spending time with herfour-legged pack which includes rescue dogs Bella, Rascal, and Daisy, and two cats named Jinx and Wolf.