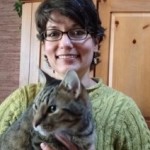 Dr. Ann Holshouser and the staff of Riversong Veterinary Clinic will be hosting an Open House on Friday, May 15th from 3 – 6pm. Join us in welcoming Dr. Connie Cannady to Riversong as well as meet Dr. Nancy Kay, author of Speaking for Spot. Cindy Dennis, of Spring Valley Dog Farm, will also be available to answer questions about this great local resource for dog boarding and other canine services. Bring friends and family for refreshments, a behind-the-scenes look at Riversong, and plenty of give-aways.
Riversong is pleased to welcome Dr. Connie Cannady! Dr. Connie is a graduate of the University of Wisconsin-Madison School of Veterinary Medicine and has been a veterinarian for over 23 years. Dr. Connie is She trained in veterinary acupuncture and is passionate about canine and feline healthcare . Dr. Connie is currently seeing patients on Tuesdays and Thursdays of each week.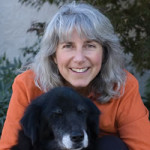 Dr. Nancy Kay, a renowned veterinarian and Diplomat of the American College of Veterinary Internal Medicine, will be discussing and signing her new book Speaking for Spot: Be the Advocate Your Dog Needs to Live a Happy, Healthy, Longer Life.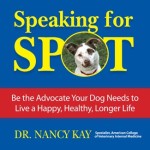 Since opening in 2008, Riversong has offered integrative veterinary care to the Brevard area. Riversong offers holistic and conventional services for dogs and cats. Services offered at Riversong include acupuncture, herbal medicine, wellness care, routine laboratory testing, outpatient surgery, dentistry, nutritional consultations, and end-of-life services.